Active Studios NYC / Tiger Strong NYC
Active Studios NYC / Tiger Strong NYC Is New York Upper East Side's Premier Boutique Activity Center for adults and kids offering a wide range of classes and programs to improve the body and the mind.

Features
• No contracts
• Master instructors
• Clean and safe facilities
Our Programs include: Martial Arts, Karate, Tai Chi, Yoga, Pilates, Reiki Energy Healing, Ballet, Modern Dance, Chess, After School, Women's Self Defense, Corporate Self Defense, and Camp for Kids. Or book a Party for your child's Birthday, Halloween, Sweet Sixteen, or Graduation. Our spacious, fully equipped facility, including a state of the art kitchen, is also available to rent for your personal or corporate event.
Active Studios NYC is always looking for new programs to incorporate into our offerings……
Active Studio NYC is the best for learning and growing.
But don't just take our word for it.
Here you can read testimonials from students and their parents!
"Terrific class! Teacher is very patient, tasks are fun and challenging for kids. This is a very good development class for little kids."
"I've taken Tai Chi at other gyms but I loved the class here. Myke is excellent. He really knows his stuff!"
"My son loved it and wants to return."
"I always wanted to take Karate but my schedule wouldn't allow it. I finally signed up since your classes lined up with my busy day. Thanks for making this possible."
"Great class with just a few kids. Teachers are really passionate about what they do. It's a great way to teach the children to be respectful and disciplined. Will definitely take this class again!"
"Nurturing environment with a great balance between discipline and fun. A great Yoga class. I'll be back."
"Wow. Since COVID is over I couldn't find a good online workout using Zoom. Your OWD TD workout is perfect for me. I get home from work and can exercise right in my livingroom. Perfect."
It was great! I loved the teacher, Mel! She was super informative and cared about our well-being throughout the class.
"Bill is great and works well with kids!"
"Bill is a very nice person. He is passionate about teaching the kids. My Grandson loves it. He first went when we purchased this groupon and has been going there ever since."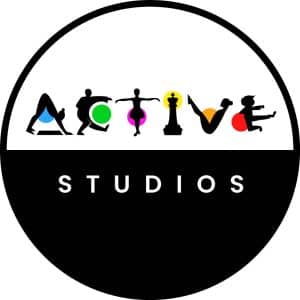 Active Studios NYC Master Instructors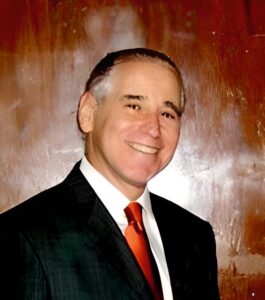 Bill Pratt - CEO / Chief Instructor​
Bill brings his expertise in business operations and a passion for teaching to the children, adults and seniors of the Upper East Side of Manhattan. Holding a Masters in Industrial Design, Karate Black Belt, Self Defense Mastery degree, and owner of Active Studios NYC, Bill has taught thousands, ages 2 to 99, how to protect themselves in all situations and to lead productive, fulfilling lives. A supportive husband and loving father himself, Bill brings a nurturing attitude to each class and fosters compassion in every instructor under his direction at Active Studios NYC.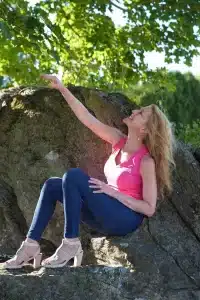 Saba Hocek - Reiki Specialist​
Saba's passion for empowering others has made her an exceptional teacher, mentor, and hypnotist. Saba wants more than anything for people to find their inner power – emotionally, physically, and intellectually. Too often, an experience, a statement made by another, or an embarrassing moment robs us of our potential. You can regain that strength; Saba is here to help you discover it.
Sensei Roy Kamen - Traditional Okinawan Karate​
Roy Kamen believes Karate is meant to teach us to be confident, fearless, and compassionate. Roy is part of a long lineage of Martial Arts Masters focusing on perfecting the mind, body, and spirit. Roy treats each student as he treats his own sons and daughter, passing on Karate traditions of courtesy, respect, and trying their best. Roy has penned the Martial Arts book: "Karate: Beneath The Surface". In addition, his brother Robert wrote the hit film: "The Karate Kid," which matches Sensei Roy's philosophy that Karate lies in the mind and heart, not the hands.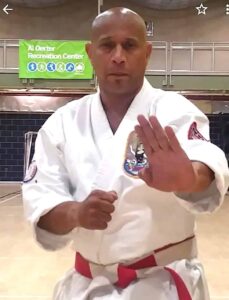 Hanshi William Nadal - Isshinryu Karate​
William Nadal holds a Ninth Degree Black Belt in Isshinryu Karate and is Hanshi level (Master) instructor. William has studied Karate for over 35 years, has a passion for the art, and a love of teaching children and adults the fine art of Okinawan Isshinryu Karate. William creates the ability for kids and adults to discipline themselves and focus on realistic goals therefore his classes help our students succeed in every aspect of life. Reaching those goals by maintaining discipline and a strong will builds self-confidence and makes the personality grow while learning self-defense.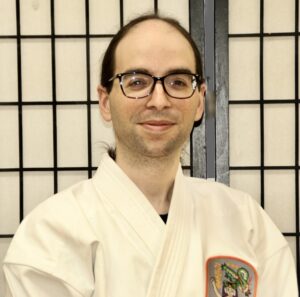 Sensei Hecti Musa - Martial Arts​
Martial arts has been a life passion of Hecti's since they were six years old. Their goal as a teacher is to create an environment where every student feels welcome and receives instruction that matches each person's unique learning style. They also wish to honor these art forms by teaching in a culturally aware manner that avoids appropriation and elevates the history of these forms. Hecti views the teacher-student relationship as one of mutual respect, joy, and growth.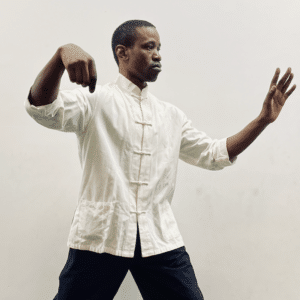 Shifu Myke - Tai Chi​
Myke has been teaching Tai Chi for over a decade. He brings knowledge to Active Studios NYC and a dedication to this peaceful and calming Martial Art. Sculpting bodies and minds with slow, gentle movements combined with deep breathing, Myke will help transform your life in ways you never thought possible. Myke wants you to discover the power of this ancient Chinese exercise that has been proven to improve balance and lower the risk of falls, especially in older adults. 
Christina Spellman - Ballet
Christina Morrison is a professional dancer and teacher with over 10 years of teaching experience in Massachusetts, Illinois and New York. In addition to undergoing extensive training in Ballet, Pointe, Modern, Contemporary, Jazz, Tap & more, Christina is a certified Nutrition Coach, Group Fitness Instructor, and a well-versed choreographer with credits including stadium settings, site-specific work, film, concert, competition, and immersive work.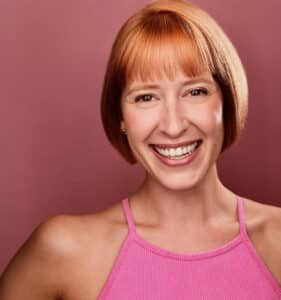 Melissa Cabey - Ballet & Pilates​
Melissa is exceptional talent with a diverse skill set that includes classical ballet, tap and professional Musical Theatre performer. Beyond dance she has achieved professional Pilates instructor status as well as being Pilates Mat certificate from Core Pilates NYC.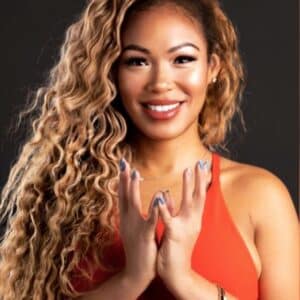 Mojeh Schaniel - Yoga​
Mojeh is a dynamic Yoga teacher of the first order. Her approach to her classes is unique with her brilliant smile and easy-going nature. Mojeh's Yoga training has been extensive, having studied with the top Yoga instructors and taught at several top-level studios around the city. It is an honor to have her teach at Active Studios NYC.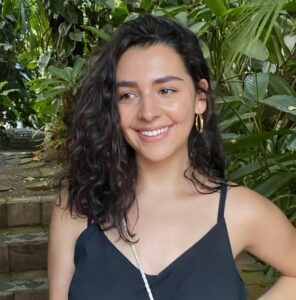 Sara Lopez - Yoga & Ballet​
Sara's passion for wellbeing, expression and development can be seen in her classes as she aims to bring out student's creativity, individuality and inner joy. Sara started practicing yoga and ballet at a very young age and has continued to expand her practice through various techniques and teachings. Sara currently teaches yoga, ballet and is a reiki practitioner.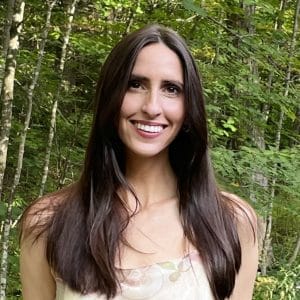 Katherine Musgrave - Yoga & Pilates
Katherine is Active Studios newest Yoga and Pilates instructor. Katherine completed her 200-hr yoga teacher training with Atmananda Yoga and her 600-hr classical Pilates instructor training with Core Pilates NYC. She helps her students use mindful movement to tap into the mind-body connection as a tool for personal transformation. She teaches functional movement foundations that aim to support a lifetime of strength, balance and flexibility.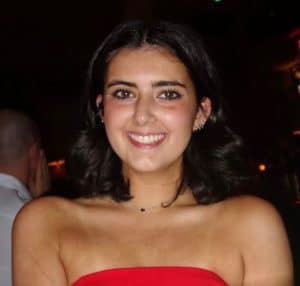 Taylor Legler - Ballet
Taylor started dancing ballet at the age of three. She has performed in the Nutcracker, The Sleeping Beauty Ballet, Swan Lake , Don Quixote, and attended multiple summer intensives with various ballet companies. She has worked for ABT and seasonally works for Lynch School of Ballets performances.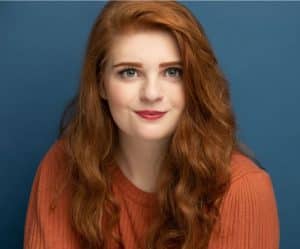 Makenzi Cooley - Yoga
Makenzi is a 500-hour registered yoga teacher who teaches vinyasa yoga at various studios throughout New York City. She began her yoga teaching journey in 2018 at 502 PowerYoga in Louisville, Kentucky. Currently, she is obtaining her certification to become a Yoga Therapist with The International Association of Yoga Therapists. Throughout Makenzi's class, you'll learn to connect movement with individuality & self-expression in a safe space.